Have you see the OVA or read the manga series of Hellsing?  If so how far have you gotten?  If not please direct your attention to YouTube, and watch OVA 1-4 at least.  Warning: If you have watched the anime we require you watch the OVA, or read the manga.  The anime is not canon.  This is not our opinion.  This is the law set down by the creator of Hellsing, Kouta Hirano.
I've seen it...
Name:
Kade Hiroshima
Age:
23
Gender:
Male
Physical appearance:
Kade has something of a lean but strong muscular build to his body of his strong training regiment looking caucasian. He has blue eyes and black hair. The warrior weighs in at 203lbs pounds and having a height of 6'2". He had thin facial hair around his mouth and on his cheeks which he shaves and now his strong facial hair on and around his chin. Kade may have good physical body but still but the skin cancer did some damage. But the effects of skin cancer still linger leaving 1/4 of his face completely disfigure from the skin cancer. Some Burns on his face after a junkie put sulfur acid on his face. Combined with the treated skin cancer started burning his face which the the pain was unbelievable of it all. It really did a number to his face structure and some parts of his body. He looks mostly like a freak then that of what he used to be long ago.
Clothing of choice:
This is pretty much is silent evasion/dark hero attire. This attire is used to fight crime or exile himself from the world for good until he decides to return and face the world once more. His loner attire consist of a leather vest white is black, baggy-style pants are in a dark gray with black pin stripe and the light wool sweater is a brownish. Kade actually created a flat black costume in order to keep himself hidden from people or any supernatural assholes. To keep his face completely hidden wear a stitch mask with U.S. Issued 1930 goggles with some mirror tint on the lenses. Because of what happen to him, he never show his face to anybody fearing the things they'll say about him. Truthfully, Nobody has seen his face which he finds a goof relief. So the mask won't come off
Weaponry of choice:
Modified Custom Bladed Berettas 92FS
Spoiler:
Modified Smith and Wesson M500
Spoiler:
Short-barreled pump-action shotgun
Spoiler:
Supernatural Based Ammo Creation
Spoiler:
Race:
Special Human
Abilities:
Kade's regular abilities are as followed:
Humans who have gained powers through supernatural means to turn into this state. Often through genetic experimentation or some freak accident, even hereditary genes passed down. These humans are hailed as special due to the unique aspects that dubs them as supernatural, yet they are still human.
Traits: Depending on what abilities they possess, it is often that these brands of humans are more fit than the regular ones, even able to go up on par with a vampire, albeit the weaker sorts.
Increased Strength: From the experimentation, Kade is strong enough to face off against vampires and enemies in hand to hand, sword or gun combat. He able to fight against stronger opponents for a limited time the guy's isn't a powerhouse. If he wanted to fight a weak/strong enemies like Class D-C Vampires and Younglings and then the human can fight them without problems. But against stronger enemies like Class A Vampires, Lycanthropes and Regenerators tend to be problems mean if he manages to cut them they can still overpower him making vulnerable to attack. But he can handle himself well on his own.
Increased Endurance: From the experiments, Kade is able to endure some injuries and can show no sign of weakening from it. The human can take punishment like a few sword slashes from a sword or blade and a few gun shots like three or five of them. The experiments gave him a strong skin and improved bone density to handle attacks and recover from them no worrying about the blood coming out him. Still, Kade fears like machine guns and sniper rifles can damage him easily. Too many attacks for well loaded gun can hurt him but it will take a lot of bullets to take the human down causing him to breath hard. He can take some attacks but too many can actually wound, hurt or even kill him.
Marksmenship & Accuracy: From his training, Kade is able to focus on a target drowning any type of distraction from his mind. Only focusing on the target when holding up his gun having it drawn directly at the enemy. Another thing is using his weapon deciding on what body part he going to chop off with his weapon. He's isn't an expert like his instructor yet the new hunter has good/great accuracy when using short or long range weapons. Weapons like guns, shotguns, magnums and rifles the hunter can silent and well trained accuracy focusing with his right eye drowning out all noise with his ears. Still, Kade can miss a shot depending on an enemy speed and how fast they are. He's really an advanced marksmen but still the hunter isn't an expert.
Agility Reflexes: From training exercises, Kade has almost the natural peak skills of human acrobat. He able to use his jumping, flipping and leaping skills in combat or in a deadly situation. Perhaps with his agility, Kade maybe able to dodge some attacks coming his way in the nick of time. At times, He can jump high into the air and land on his feet. Kade can actually dodge bullets from guns or getting away from wolf's claws and easily depending the timing and focus of his eyes. But still against enemies of greater strength, Kade might have greater problems if someone is that great with their speed and agility. The person can counter the hunter and attack him. He still maybe a adept learner but he trained his body to be a good athlete using balance and bodly coordination with his agility.
Skilled Combatant: Throughout his life his been using his fists and full contact punches/kicks to get the upper hand on vampires or enemies. Through his training with Corbin, Kade started learning different styles of using his hand to deal with people. He has good boxing & Jiu jitsu styles which took months every art of hand to hand combat in offense techniques and defense techniques. Kade can sufficiently block and attack others and is hard to actively lay a hand on unless he allows it. Kade's combat skill is such that he knows every pressure point and nerve strike, which have allowed him to cause severe pain, as well as temporary paralysis. Against weak/Strong opponents like Class D-B Vampires, Younglings wolves, Humans and Cyborgs the hunter can actually handle enemies hurting them in various ways of combat. Yet powerful ones like Class A Vampires and other stronger enemies the hunter can use his skills to fight against them for a short amounts of time [5 posts]. His martial arts expertise has allowed him to utilize techniques can hurt or break a person.
Organization:
The Hellsing Organization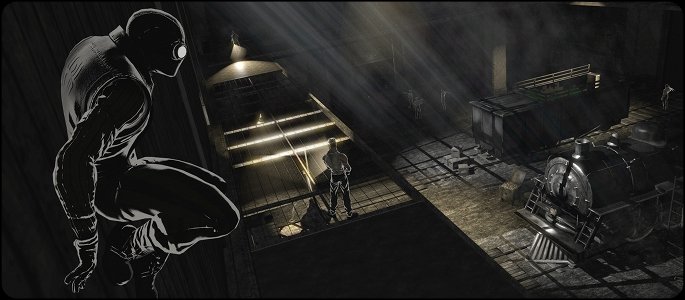 Personality:
Silent and Quiet would be the only two things that best describe him because nobody has heard the man speak in a long time. He doesn't feel pity, remorse or fear but truthfully the fallen human does have a code of honor in protecting people. Sometimes he'll listen to reason but then walk away in regret. Kade has a great desire to be the best on his own thinking the path of nothingness is his way of life. He doesn't care much about the past or much of the present either only just how to survive in the real world. He never had a close friend or someone to talk to help him with the emotional and deep emptiness with his life. Even though he's serious and quiet at times, Kade does have a caring attitude despite his anti socialness, he doesn't think himself as a tool but as a human being. Hopefully around his new friends maybe he can act like a human being then he was created to do. In short, Kade had something of an half breed law abiding attitude but deep down the soul within him cares about his family and friends hoping to bring out some compassion towards a new life. Duet o his appearance and for what has happen his friends still have a tough time fixing the damage dent to his heart. Really he start to have nightmares and he'll go back to his anti social persona.
Kade still refuses to talk to get help in deadly or helpful situations which is why he wears a mask.
Like before, Kade a quiet man that seeks isolation from the world really nobody knows what wrong with him in the inside of his mind. He might help people in times of need but after the job is done he'll disappear within the darkness and that person will never see him again.
Rank:
Private Second Class (PSC) Vampire Hunter/Assassin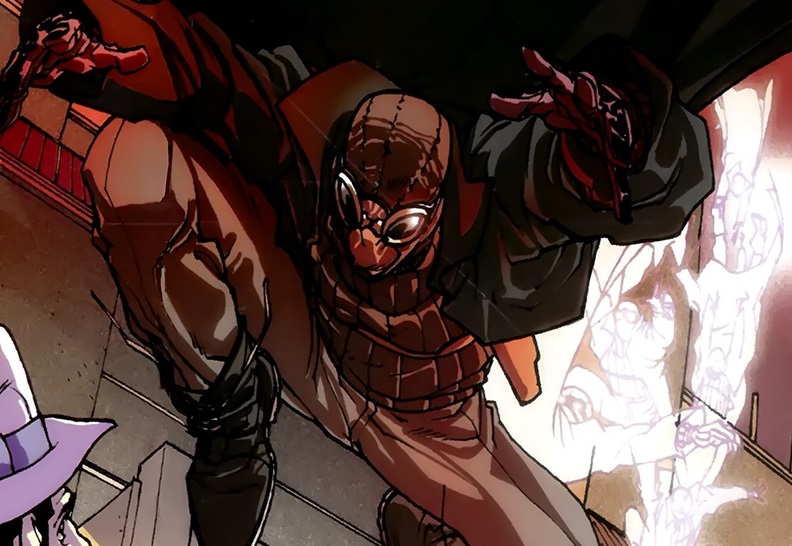 Biography:
Kade Hiroshima started under the name Keith Hajime the son of both Selena and Jack Hajime which was going to leave problems. Selena Hajime was losing her fight to a rare form of skin cancer and their was chance the child may have it, they both didn't want to risk her health. But the doctors told them they couldn't wait because the child was actually dying they wanted to treat the baby immediately. Selena agreed to the operation know full well the skin cancer can spread to the child hopefully the doctors can save the child then her next. Finally the child was out but the baby's face was little disfigure as the doctors were getting the immunization drugs to revive the baby. After eight injections, The baby was crying meaning they managed to stop the skin cancer in the nick of time but tragic struck. Selena's heart stopped and she started to close her eyes as her last words to her husband to take care of their son naming him Keith Hajime. Jack promised to take care of the child the skin cancer was treated but it left side effects giving the kid unknown mental unstability at times the father would have to deal with that. Growing up in Salem, Keith a smart kid doing his chores and studying a lot but his father always wanted the child to have a better education then a normal life. At times, Keith thought his father was leading a double life but the child could never actually prove it leaving the subject alone. But actually, Keith didn't know his father was a part of an secret group of hunters that was getting new members to join their ranks.
Eleven years later, Keith loved reading things to understand there meaning then finally a subject came up about different forms of cancer. Keith wondered if he had one of these diseases inside of him worried about if this disease was fatal to him. Keith didn't think much of the subject until on a Friday at school the teacher wanted a report on bacteria as the teacher was looking at him. Wondering why his face was so deformed calling the principal to talk to him about it, Keith was sent to the school nurse a bitch in her own time. She told the kid that he had a rare form of skin cancer and that he might die from it. When school ended, He ran home to find his father crying knowing about his memory of his mother dying at birth but the child knew something else was wrong when the nurse told him about his skin cancer. Finally his father told him the truth about what happen to him seeing that his father was stricken with grief. Keith cared & loved his father knowing full well that whatever decision was made it ultimately saved his life, Keith lived what that decision. Still, Keith was worried about the cancer even though it was treated what if it comes back full force to weaken him or give him a new disease that he doesn't want.
Growing up, Keith managed to finish both kindergarten then grade school and moving onto high school. People still calling him little but sometimes it had it advantages yet during that high school it led to some advantages that were kind of dangerous. After graduation someone or something smacked him the worst thing was he could actually see it, was this some high school prank??? This wasn't funny he tried to attack the bastard but the human monster punched him hard and then looked at him getting ready to eat him. The human monster looked at him and tried to attack but of all things,Keith stabs him with a long pencil and then the damn thing started to burn. Keith was wondering what the fuck just happen yet back home telling his father about the monster. Some of his father friends overheard the conversation wanted to talk to the child, Jack refused telling his son to go into the living room.
The unknown group had a meeting this time they wanted Jack's son to join the group. Jack wanted his son to have no part of this fearing the worse able something supernatural attacking his son and killing him. After some days of planning, Jack and hunters decided that it was everybody best interest for Keith to leave Salem. However Jack wanted someone to train his son when the time comes the hunters turned a local vampire hunter named Michael Corbin who was paid handsome to train the child. So everything was set....
Jack sent Keith to an local airport which the whole Salem community recommended which was London which Keith thought this would be the first time going on a trip all by himself. He said his goodbyes to all his family & friends even his close friend Jesenia which she didn't like the fact that he was leaving his hometown because of some strange events. The airplane ride was cool seeing that he was riding in first class which the stewardess were treating the first class passengers like their were rich. The flight lasted for about three hours and Keith had a few random headaches but they we're just minor ones. Minutes later, Keith left the airport after his plane landed hoping to discover the better things in life but it only lead to more trouble that weird human monsters was terrorizing people.
He wasn't much of a hero until he saw Jesenia on another plane he was wondering if she followed him. It gave Keith enough reason to help the people escape helping the innocent from the monsters telling bystanders to run away to safety. The worse happen were those monsters started laughing and set Jesenia's aircraft on fire then the human started crying when the plane exploded. It felt like his heart actually shattered into a million pieces watching his friends die from those monsters those...vampires. Three of them were turning their attention to the people in the people inside the airport but someone prevents them. Keith couldn't believe his eyes when the person who stop those bloodsucker was his mother the thought his mother being one of the those things. Who killed her? The boy wonders because that he wants dead who could have done such a horrible deed but make no mistake....the vampire who stopped the others from attacking him was Selena Hajime. He vowed to get revenge for Jesenia's death her parents weren't going to like this one bit. He decided enough was enough, Keith would dedicate his damn life to destroying all supernatural beings but the guy will help. After finding an apartment, Keith decided to find someone to help him but someone was following him it was a vampire hunter who was instructed to help him. Keith couldn't believe the shit it at first, he wanted to slam the door in the guy's face but Jesenia's death really got to him and finally decided to become Michael's apprentice.
For 8 years, Michael Corbin started training Keith into become a hunter after some vampire missions the student was ready. Michael taught Keith everything he knew to help him exact revenge on the vampires that took his best friend away from him. Keith decided to change his name into Kade Hiroshima and created a costume for himself to keep his identity hidden as well. After years of killing vampires, Kade needed to become better, Michael thought with some experimentation might help increase Kade's abilities fighting against such monsters. Michael knew of an old friend that could help Kade with what he wanted her name was Dr. Evelyn Price a master surgeon who retire from the medical field. The good doctor wasn't easy to find but finally  she was eager to help for price which was pay in full as she began experimentation on Kade Hiroshima enhancing his abilities. After 4 months, Dr. Evelyn Price made Kade Hiroshima stronger and faster then a normal human only time will tell if her experimentation has worked. On July 3, Kade had finally finished his trainings becoming a vampire hunter hoping to one day avenge his friend's death.
Nearly Five years have passed, Kade was hot on the trail of his friend's killer knowing full well his mother might be involve. Kade was killing off both vampire and werewolves and still no leads to the vampire that killed his friends it was going no where. During a vampire kill, Kade meets his mother once again the hunter couldn't believe she wanted him to join her. Before his mind was about to break, Kade confronted his mother about Jesenia's death demanding to know who ordered her like that she told him it a high ranking vampire named Genesis Curien. But really it didn't matter, Kade felt like he was going under his mother's spell. The hunter didn't know the vampire was manipulating Kade's mind trying to break his free will someone was taking sniper range. Seras Victoria was taking aim with her sniper rifle just as Selena's vamp teeth were about to cut into Kade's neck. Selena's head came clean off from the sniper round as Kade started shaking his head thinking his mother almost turned him into what he swore to destroy. Then a bunch of Hellsing guards started to coming to the area, Kade didn't know what the fuck was going on then she appeared. Seras knew Kade was shocked over the whole thing but the hunter yelled at her for killing his mother the sniper told him that wasn't his mother not anymore. She then told him his life maybe in danger even though Kade had a major reputation as both vampire hunter and vampire assassin. Seras told him someone wanted to make him an offer and that person was sitting in her car smoking a cigar looking at the vampire hunter the woman told him to come on in and have a seat.
Kade didn't know what was happening but finally he met the leader of this Hellsing Organization and her name was Sir Integra Fairbrook Wingate Hellsing. Kade couldn't believe what a damn long name she had but Hellsing and her control and the thing that shock him was the fact that the sniper who saved him was a vampire. Kade didn't believe that bullshit for one second but Integra was joking around about that fact but it was down to business. Kade was a good vampire hunter the Hellsing Organization has been looking for him for a long time watching his progress over the years. Integra wanted him to join the organization, Kade couldn't believe this but who knows if this Curien vampire got his father too. Kade didn't want that happening to him and finally accepting Integra's offer and then he met someone else the special weapon of Hellsing the great vampire Alucard. Kade jumps out of the car thinking what the fuck was that and that vampire didn't even seem like he wanted to attack him.
Kade thought this was going to be a new experience for the former vampire assassin working with this organization. He was ordered to go with the elite soldiers as they started driving to the Hellsing estate where the new soldier was given a room. Seras Victoria and Alucard working for this Hellsing Organization, Kade wonders how the hell did Sir Integra Hellsing pull this all off she must be one unbelievable woman. During his end of his trials, Kade meet the Queen of England ordering to take the oath of Hellsing to serve it country and protect it people. Should he turn traitor, Lady Integra was to give the order of search and destroy to Alucard to kill and wipe out Kade's very existence from the lands. The former vampire hunter decided never in his life to betray the Hellsing Organization to think what Alucard would do to him if he did. It took a matter of time for Kade to move up the ranks of the Hellsing making it to a second class private someone else was first class private. Kade Hiroshima has a new job know to serve the Hellsing Organization become the best soldier that he can be.
RP sample:
The vampire hunter was living in darkness within the sewers but their was the rats but still the place was real quiet to him. He can react to a moment when vampire can sense him or a werewolf can sniff him the hunter have three powers silent, invisible and probably near invincible. Kade thought about living in an apartment or a hotel having enough money for living expenses but one things always stop him. The anti social part of him nobody needed to see a freak like him wearing a mask kept him from going out of control if he decides to look in the mirror seeing his deform face. Another factor was the accident with that damn vampire turning teenagers into vampires and long battle with that blood sucking muthafucker named Norman Wylder. He remembers what happen during their final encounter after the bastard was feeding on someone, Kade confronted the monster. The vampire was strong after his blood snack, Kade had a problem finishing the job then the vampire threw a bottle in hunter's face burning him. The vampire was ready to kill him until the bastard saw Kade's face then the guy started backing the fuck away seeing fear in the vamp's eyes. Kade was angry finding the golden opportunity to kill the bloodsucker, he started to un-sheath his sword stabbing the vampire piercing his heart.
Kade felt a certain form a rage after the vampire destroyed his mask knowing he'll need to repair it looking in some shatter glass just a reflection. He started having minor headaches a side effect from treatments that the hunter had done to him during his childhood to remove the cancer. The job was done and his long time nemesis was finally dead still nobody was hurt except him and path of nothingness. He does still believe justice and helping innocent people from supernatural beings, Kade still has a job to do but after it's finished the anti social part of him takes over. Suddenly, He feels something wrong the vampire drank from a lot of humans meaning their turn into ghouls then the hunter started hearing moaning sounds. Some ghouls were coming after him walking slowly without any controlling vampire to make them do the vamp's dirty work about twelve of them starting decaying a little. These poor souls needed to find peace hopefully the hunter can grant them all one way ticket into the gates of heaven while putting his shuriken out activating it trying to ignore the pain. He puts on a towel to damaged part to his face because of acid cleaning up some of the blood feeling a little better then before. He throws the shuriken killing the ghouls cutting their heads off but the 12th one the shuriken missed it target returning to the hunter's hand.  Grabbing his gun, Kade blasted the ghoul in the stomach but it was still moving then finally blasting it in the head which the ghoul falls to the ground. The hunter still feels pain from the acid it was having a damaging effect to the left side of his face but the mission is completed. The local police were coming once again they might want to question the hunter, Kade didn't want that at all answering a bunch of stupid questions and following protocols of the law.
He started walking away into the darkness of the night while cop cars were arriving to the scene wondering who dealt with the vampire. The cops wanted to know who this strange vigilante was the hunter didn't think of being something of a super hero just doing his job to the best of his abilities. He wasn't perfect like the other vampire hunters. Hopefully, Kade could escape without any problems and with nobody taking a look at his face with his mask being damaged might take a while to repair it.
He disappears into the night.....