Have you see the OVA or read the manga series of Hellsing?  If so how far have you gotten?  If not please direct your attention to YouTube, and watch OVA 1-4 at least.  Warning: If you have watched the anime we require you watch the OVA, or read the manga.  The anime is not canon.  This is not our opinion.  This is the law set down by the creator of Hellsing, Kouta Hirano.
I have seen every episode of the OVA and read the manga from start to finish, and have been with this forum for at least four years (I also play Walter).
Name:
Ebe Nebmaatre Djeserit.
Age:
20.
Gender:
Female.
Physical appearance:
Ebe is a petite girl by height and weight, standing only 5'1" tall and weighing in at no more than a teenager's average. This is largely due to the impoverished diet she kept throughout her infancy and adolescent years in Egypt, and she is slowly becoming full-figured as she gets used to life in the West.
What little mass she
does
have, fortunately, has been honed to its fullest potential. Her muscles are lean and quick, having the look of a contortionist though she can only put one foot behind her head. Her skin is naturally dark, a healthy syrup tone rather than olive or jet.
Ebe's hair is long, black, and clean to the point of glossiness, combed straight apart from a single cowlick on her brow which just
won't stay flat
. She has simple brown eyes, a little larger than average, and her lips are prone to bright smiles and playful grins.
Despite her mild skinniness, Ebe has a dancer's physique, full of reserved power and energy. Her hips and butt are perky, her breasts an F-cup, which she can't puzzle out the reason for herself. Perhaps somewhere, some creator God decided they wanted to play as a sexy but strong dark-skinned girl, hm?
Clothing of choice:
Ebe wears a smart, white, button-up shirt with short sleeves underneath an eccentric-looking yellow jacket. Usually, she wears regular old jeans and sandals with socks. Sitting at a slant around her waist is a belt for holding knives, and the inside of her jacket is also lined with pockets.
Ebe usually sticks to her own kind of fashion, and pays no attention to what others are wearing. Comments about her clothes will earn you nothing but a vague, disinterested look.
Weaponry of choice: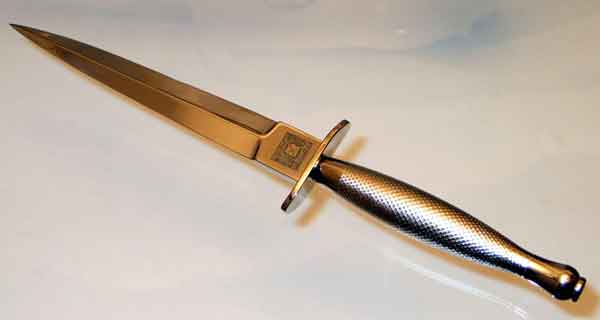 Ebe carries a multitude of long, thin knives all about her person, though she rarely uses them except as a distraction or to pin her enemy against something. With her Construct's help, she can throw up to eight at a time.
Each knife is about ten inches long and one inch wide, with a steel blade and a silver handle. The purpose of this is to make it difficult for vampires to wrench the weapons free without burning their hands and therefore making it harder for them to aim straight.
She also has in her possession a Colt Single Action Army revolver. Six shots! That's enough to kill anything that moves! Now I'll show you why they call me...Revolver!
Race:
Special Human.
Abilities:
Construct -
Ebe was born with a special friend tied to her; a friend which made people run away in fright. Whenever she was in danger, her friend would emerge from somewhere between her shoulderblades, or the nape of her back, and subdue whatever threatened her safety. Its physical form is that of a spine with far too many vertebrae, tipped by a hideous, red-eyed spider's head with a human abdomen and six brutish, trunk-like arms. Its skin is smooth, with a blueish tint, its full size slightly larger than Ebe, most of this mass consisting of the arms. The creature - Ebe's 'Construct' - can move freely around her within a 3 meter cubed radius at high speeds, its skin thick enough to deflect small-arms fire (silver included) and generally withstand, say, a grenade blast - though this would seriously injure it.
The Construct - which Ebe calls Atsu - requires no leverage to brace against collision, possessing enough strength to stop a car in its tracks or halt a falling pillar by punching it to bits. Its strikes can slightly dent steel, but not rip through it. It is incredibly precise in its movements, and could perform complex heart surgery without causing damage to the patient's insides, or toss knives with frightening accuracy.
Though individual punches are powerful, Atsu is also capable of rotating his fists at immense speeds, actually picking up a wind. If one of these spinning punches struck a person or vampire, they would probably go flying, or at least skid backwards a few feet.
Atsu is stronger now than he was when Ebe was a child. Theoretically, the more she practices, the more abilities he will get...
(Due to popular request:) The facts about the Construct - a Construct is the long-term product of a genetic experiment by the Nazis, witnessing the symbiotic relationship between water buffalo and insect-eating bird and trying to find a way for such a relationship to work with the human genome. As the Vatican was beginning to discover supernatural abilities which they categorized as 'Holy' (e.g. Anderson's Bible forcefield), the Nazis began experimenting with captured Vatican relics, discovering that, by harnessing matter from these objects, certain abilities could be gifted to their soldiers (a line of thought which eventually led to the creation of the Wehrwolf Unit). One scrapped experiment involved biologically binding certain animals to humans and watching the cell reproduction that resulted. The introduction of 'Holy' powers finally created a kind of 'secondary body' which some humans could possess, bound to them by metaphysical means, starting with their own personalities until their master learned to control them. The experiment was discarded as the soldiers they 'gifted' Constructs to struggled to control them, wreaking havoc within the testing labs. Now, almost a decade down the line, the descendents of the first test subjects are starting to awaken their own powers.
Constructs cannot be killed, though they can be damaged badly, and must retreat into their owners often for days or weeks at a time if the injury is extreme.
So, in short, this: https://www.youtube.com/watch?v=iDuB5TG9zN0
Martial Arts
: Ebe is by no means weak without Atsu. She has studied in Mixed Martial Arts and is highly flexible, able to crush a trachea with a high-kick or sweep an enemy off their feet. However, she is still much less powerful than a vampire, werewolf, or cyborg by herself, and only uses her physical skills to compliment Atsu's.
Organization:
Hellsing.
Personality:
Ebe is a world-wearied Egyptian girl who speaks bad English and has a hard time ordering food. Nevertheless, she is incredibly friendly when she wants to be, with a dazzling, disarming smile and a sisterly attitude which makes her popular among her colleagues. She isn't a stranger to the occasional beating, and this has moulded her into a fighter, relying not only on her Construct but also on her own bravery and cleverness to win out in the end, her philosophy being a spin on the old Sun Tzu proverb: 'To win without fighting is the apex of strategy' - instead, 'To win in
as few strikes as possible
is the apex of strategy'.
In other words, Ebe becomes a moving stone wall in battle, trying to crush her opponent as quickly as she can. However, as she spent a long time as an assistant doctor in Egypt, she is reluctant to kill in any situation.
Ebe openly rebels against the customs of her family, all of whom are conservative Muslims. Though she sees nothing wrong with sending the occasional prayer to Allah - which she still does - she disagrees with the prejudices which her family holds against women, homosexuals, and Westerners. For this reason, though she considers herself religious, she will spit in the face of religion's
institution
(the Holy See, the Islamic Brotherhood, the Church of Scientology...) with a grin on her face.
Rank:
Regular rank-and-file soldier. Pretty much everyone is her superior.
Biography:
Ebe was born in a Cairo slum, raised in a place where girls were treated as curses upon the family. Nevertheless, she was lucky enough to survive her disease-ridden home and reach the age of five, when she was sent off to primary education. She took a long time to learn to read, and even longer to write; so it naturally took years of extra classes and lunchtime tutorials for her to eventually learn English, when the time came (in fact, she still can't write in English beyond a few short words). All this time, she was aware of Atsu beside her, and had a hard time controlling him. A few times, when she lost her temper, entire rooms would end up trashed - and she was expelled for property damage, though the teachers had an alternate reason: they were afraid of her strange abilities.
For many years, Ebe continued to live in the slums. Her father was murdered, her mother taken into prostitution, so it was up to Ebe to take care of her older, mentally challenged brother. When the pimp came knocking at her door to tell her that her mother had died of an overdose, Ebe was distraught. She entered a period of deep depression, only sixteen years old, and due to her lack of charisma, her brother almost choked to death on his own vomit. She brought him to a home for people incapable of taking care of themselves, deciding that she was in no state to look after him, and fell into alcohol and drug-use. She was on the verge of accepting the pimp's offer to take her mother's place, reasoning that Atsu could fend off any bad customers, when a relief worker from America came to the slums and offered her a job helping to carry supplies and administer medicine. Through this, and her ability to speak English, she was put in contact with a high-school willing to teach medicine to her. Within three years, Ebe was acting as a hospital nurse, set up with a decent apartment in Alexandria. All this was ripped away when a group of Englishmen arrived at her door. She had told the relief worker about her powers, and somehow this had gotten back to an organization called Hellsing in London. They wanted her on-board, and Ebe didn't have the bravery to refuse.
RP sample:
http://nightshaderpg.darkbb.com/t2856-salvage-site-500-nautic-miles-off-of-the-shore-of-ireland
This entire thread! I'm Walter C. Dornez.