Roland Stevenson wrote:

Have you see the OVA or read the manga series of Hellsing?  If so how far have you gotten?  If not please direct your attention to YouTube, and watch OVA 1-4 at least.  Warning: If you have watched the anime we require you watch the OVA, or read the manga.  The anime is not canon.  This is not our opinion.  This is the law set down by the creator of Hellsing, Kouta Hirano. Yes I have and as a side note. I am Roy and I have given myself permission to use my character in this character sheet.
I bet you are...
Roland Stevenson wrote:

Name: Roland Stevenson.

Age: 38

Gender: Male.
These are stats.
Roland Stevenson wrote:

Physical appearance: Roland is a fellow of absolutely average height standing at five ten exactly. He is extremely toned and very well muscled but not buff in any way. His face is rather scruffy looking with his beard and longer hair which are both black. His eyes are brown. His hands are very calloused from long years of weapon wielding and his feet are as well from having trained bare foot from a young age.
It's Jesus!
Jesus wrote:

Clothing of choice: Roland's clothing of choice is a longer black trench coat in which he keeps his six shooter revolver. He also wears a dark red t shirt and blue jeans which are just a size to big to allow extra room for maneuvering in them. He wears a black leather belt around these pants and also hard black leather boots. His socks are white and golden tipped. He commonly likes to wear sun glasses as well. They are black and plastic. His under wear? If you keep reading that strikes me as a bit weird but their white boxers if you really have to know.
It's Jesus?
Jesus? wrote:

[b]Weaponry of choice: Roland's preferred weapon is his father's Glock seventeen which was also the last gun his father bought before passing away. He carries five clips of ammo with him on his belt and one in the gun itself. these bullets are blessed and two magazines are silver and blessed. He also just for kicks carriers around a pair of nun chucks which he is deadly proficient with. The Nun chucks just in case he actually pulled them out for a battle against a vampire (He'd have to be high! Certainly a possibility.) are coated in silver and thanks to a very helpful priest were actually blessed. He has two large long knives replicas of Rambo's knives in fact. These knives are silver and blessed and recently obtained. He chose these not only because that was a great movie but because his father probably would have appreciated it. He carries three fragmentation grenades with him also these are on his belt as well. They explode scrap silver metal that has been blessed. Roland also carries a six shooter revolver in his trench coat. He has eighteen bullets n a pocket od his trench coat. They are all silver an blessed.
Ammo count on that first gun. Silver is a shitty metal to make a weapon out of; it'll break without much effort at all. Also, you could feed a small African village for a year with all the precious metals you're tossing around up there.
The Lone Ranger wrote:

Race: Special human.

Abilities:

Category F stats: Roland's speed and agility are the equivalent of a category f vampire. His strength is under it but not by to much.

One inch telekinesis: Roland through a long and horrible process gained the ability to use the one inch surrounding his body like his body.Thus it would feel in example like lifting an arm. Basically his mind after having been stretched and rended through alchemical and magical means has spilled out of his body a bit and now though his mind goes through certain troubles he has gained this ability. He has a few techniques that he can use with this ability.

Shield generation: Hands down. His most useful ability. This shield is able to radiate force off of him one inch a way and commonly surrounds his entire body. All kinetic energy also gets forced away by this shield as it is not simply a constructed wall but a powerful opposing force. Thus bullets bounce off of him to a degree. Mainly just smaller ones from pistols. Uninterrupted by other forces he can keep this shield up for fifteen posts. If he increases his strength with it it becomes ten and the recharge time which normally would be twenty posts or a full nights rest becomes thirty. A full nights rest will still allow him to recharge completely however. His shields while good are not by any means unbreakable.

Small bullets. Any pistol nearly and smaller rifles. Bounce off. He can take around twenty shots before his shield shatters.

Large bullets. ridiculously large hand guns and slightly larger than average rifles will only need to land twelve blows against before lights out on his shields.

Explosions or you have to be kidding me sized guns. He can suffer through two grenades and two fifty cal bullets before his shield exits stage left left.

Normal human blows. Don't really work that well. It would take fifty or if your really strong, Twenty five blows from a normal man to break through his shield. Weapons that don't add much force behind these attacks don't really help them in any way.

Vampires. a category vampire if hitting him directly will take his shield down in fifteen hits. A d twelve. A c seven. A b two. A's go right through it but their first blow is softened to the point of being almost survivable.  

If his shield shatters. It will shatter completely and be unusable in any area of his body for two entire posts and will take away one post from his remaining usage time for the day.
That shield is ridiculous. No.
Green Lantern wrote:

Increasing abilities: Because of Roland's experience in this technique he can easily and flawlessly (meaning he doesn't hurt himself.) Increase his strength speed and agility. He can create rings around his body's limbs such as his wrists or legs that he can puch with his mind to go in certain directions. It does not hurt him and as an example. He creates a band of telekinetic energy around his wrist and when he punches he pulls his fist with his ability by pushing that band around his wrist and thus adding his mental force to his muscle force. His stats are increased to being slightly above an f level vampire but not to d level stats just yet. His strength becomes equal with a level f vampire. This ability operates on the same time restrictions as the one mentioned above and can be used with it. The same minus five post penalty applies however.
That wouldn't really work. You can speed yourself up all you want, but without the strength endurance to deal with it, your bones will break pretty quickly.
Mr. Magoo wrote:

Roland can also use with masterful skill weapons of melee and missile nature. He is not the best sniper but his range with his glock is around bulls eye at thirty yards.

His martial weapons consist of swords, staffs, knives, nun chucks, and clubs. The only one that can be considered masterful and amazing is his knife fighting. However being that nun chucks are super fun to use he is only a shade below in skill with them.

Martial arts: Roland has spent nearly every day since the age of seven practicing and learning forms of self defense. He is extremely experienced in the use of American Gosharu
karate his main form, Judo, Akido, Kick boxing,  Tae Kwon Do, and dirty tactics taught to him by his green beret father. it is fitting for one with Roland's personality to be able to meditate and break himself of from the world for a little while. In fact he is so good at relaxing he can fall asleep at will.
I'll wait for the biography to call Batman!bullshit.
The Artist Formerly Known as Prince wrote:

Roland is also an expert in the reading of body language and can easily predict around near the next move of his opponent so long as he is looking at him/her and is not distracted.
This is never played fairly.
Might Guy wrote:

High tolerance to pain: Roland has an almost inhuman intolerance to pain due to his minds so called stretching. his mind while also being given these abilities also took away from other senses a bit. Not all but a few.
I don't like him going all Black Knight, "It's merely a flesh wound!" on people.
Monty Python wrote:

Weaknesses: The major repercussions of his metal abilities are very noteworthy. Firstly due to Roland having smoked a bit of pot when he was young is now genetically unable to have an adrenaline rush. Due to his brain after having been messed supernaturally with and then introduced to this drug almost mutating in a sense. He can now feel little other than relaxed. He also has a constant need to eat after using these abilities being they take up calories when used, and in fact a lot of them.

Roland is also unable to gain weight in any sense of the word. He is stuck at one eighty and even then he has a very low and a little unhealthy amount of body fat being that his body is made of almost entirely muscle. His mind can literally not support any more additions to Roland's body it is maintaining the maximum amount of space that his impaired functions such as his brain stem can support. Because of this his metabolism will speed up to prevent the gain of any weight even if it might be healthy. Muscle is also limited by this. Roland's muscle even after they break will not be built up bigger but only rebuild into what they were before the break.
This sounds like a bad marijuana PSA. None of it's really a weakness, either. Doesn't make much sense as to why any of this happens.
Reefer Madness wrote:

While he is durable he can not absorb damage as much without very much natural cushion. Roland is also very pain resistant. this can be bad if he needs to determine a wounded are. He has also lost all sense of taste and some of his smell. Once again not to much of a hindrance but annoying. His sight and hearing appear to be fine for now however. Roland also has huge trouble taking anything seriously and learning plans to a mission can get very complicated for him if they are anything less than simple. Although he can pull himself together for something like a funeral.
Again, nothing here is really a weakness. I'm having trouble figuring out whether a lot of these are from the psychic powers or marijuana scare tactics.
Hal Jordan wrote:

Organization: VWAT
They are the best group.
hkjsfhjdhflhke wrote:

Personality: Roland is laid back. Period. Due to a mutation with his brain because of natural/ unnatural means. He is unable to get mad or very serious for that matter. He is almost looking for a good time but there are exceptions to this of course. When a friend or someone that he likes is in danger he can actually get serious ish. He will be completely concentrated on his task but unless he is smiling or laughing one might expect him by looking at his face to be simply strolling through the park, He enjoys the company of other very much especially that of his favorite students  such as that of Roy Dimercurio, or Erik Hansi. He has a sense of honor as strange as that might sound. As he will gladly and merrily pay back any of his debts and is also unwaveringly loyal. Although he can be very, very forgetful and a bit of a slob if left on his own in one area for to long. Money he spends like water if he ever has any. Although he is passionate about his martial arts. It takes him back to the closest thing he has ever had to a purpose in life and he as such he loves practicing his martial arts. He will do so intensely nearly every day. Always one for a joke. Roland is known to never go to long without spitting out a bad joke that he will most likely be the only one laughing at. Going along with his general attitude on life he can actually be quite a push over. And contrary to popular belief can and will follow simple enough orders without a complaint. roland while being a catholic attends his church and confesses his sins yet while he loves the 'big man up stairs' isn't the greatest follower of the laws of the church. Being forgetful he doesn't remember that you shouldn't steal from people or break their windows when their not looking even if they are being a dick. He is also not a virgin and has never been married. Another no no. But nonetheless he puts up a good effort to remain true ish to his faith. Roland can feel sad. But it literally takes something like the death of fried or family for that to happen. Even then it is slight sadness and short lasting. If he is responsible for the pain or injury of his friends however. He can and will feel guilty about it. Enough to the point where he will do a lot to make up for it.
So, he's a stereotypical stoner?
Bubba wrote:

Rank: Prsioner
Guard your bum.
The Beatles wrote:

Biography: Roland was born the son of a green beret.
Then I'm sure he's going to be super disciplined and- oh, right.
Chopper wrote:

His mother when he was thre was shot stabbed and then robbed.
Glad this guy had his priorities straight. Make sure you kill the person, then rob them as an afterthought.
Malcolm Merlin wrote:

This only served to double his father's paranoia. From the age of seven he was trained by his father to fight and fight mercilessly. His father when he went off to work sent his son to various schools of martial arts until the age of twelve when he decided that it was time for him to start a more advanced class which was later on in the day.
Are we meant to assume he never went to real school? The place where you learn to read and write and do math.
The Krusty Krab wrote:

As such he hired a baby sitter to watch him and drive him to his classes. This baby was sitter seemed nice at first but in fact had a very, very, dark secret. Some might have called her a witch. Roland does. Others an Alchemist. Still others would say she was a druid. Yet most would call her just plain crazy.
I call her Frank. We play poker on Wednesdays.
No, this is Patrick! wrote:

All of these were correct. She in secret did in fact brew potions and mixed magic into Roland's life. However this was no fairy tale. Her potions and magic that she worked on him for many years were all made to lowly and subtly displace his mind and replace with it with a blank slate. A slate which she filled with horrible and demonic tendencies. Her plan was to slowly replace his mind with a warped and twisted creation of her own kind that would be the perfect servant of hers. Ruthless in all matters unafraid to do anything. Yet most importantly completely loyal. To this day Roland does not know her exact age nor the number of others she did this to. But he will tell you. Strangely dark for the moment. That it was a living hell.
No magic. Also, why?
The Witch Doctor wrote:

Roland became increasingly nervous and horrible as a person in general. He go into much trouble and quite a bit of pot to try and counteract this displacing of his own will and mind. His father however only saw a troubled teen and a baby sitter who wanted nothing more than to help him. So as such he was never suspicious of her.
And the World's Worst Parent Award goes to...
Big Gay Al wrote:

When Roland turned seventeen by that time the only solace he could find was in martial arts and drugs. He was lucky to not have developed many serious issues from the use of such substances. Although at this time. The final of affects of his becoming a slave process were put into action his mind wondered outside of his body and he developed powerful telekinetic abilities. However his physical functions were all but out of I control. For no longer did hs will and his mentality remain in his body. There times in fact where he thought that he hovered above his body like a ghost.
Yeah, I have no idea how to react to that. Torture and mind control, then random psychic powers.
Mind Quad wrote:

Although fortunately his father who really was a caring man if never able to emotionally relate with his son. Went after any doctors couldn't help his son. To the catholic church where rare as they were supposed to be. An Exorcism would take place on him. His baby sitter was not happy with this turn of events. The exorcism would destroy the new personality that she had programmed into him. As it was greatly based off demonic tendencies. This word of God was something that her potions and spells would not be able to compete with. If the personality went he might very well die or perhaps go back into his body. Or maybe even get stuck somewhere in between.  But either way while she could displace his mind with her abilities she also needed to wedge that new 'being' of sorts into his body in order to keep him out.

As such when the exorcism took place at his house she was going to do all in her power to stop it and slay the priest performing it. However his father standing guard by the door upon looking at the knife in the witches hand began to battle with her in fury for trying to stop this last hope for his son. The battle was hard and both were wounded very soon in the beginning of the battle. Her powers flowed forth from ancient and dark sources she had spent at least a weak preparing herself for this day. But the chanting of Latin and the holy items especially the relic from a saint that they ha with them I order to perform this ritual greatly hindered her powers. As such his father a man who as known to never give in to pretty much anything was able to over power her and deal many blows against her. Even as she attempted to destroy his mind and weave illusions around him. This would in fact prove to be his death. But his father's iron will an love of his son as enough to allow him to gravely wound this woman and slow her down considerably. The priest was unaware of any of this gong on as he performed his exorcism. As the witch had created an illusion of sorts and a muffler around the door way through the use of pre prepared potions.

However only after an hour of this exorcism and about forty minutes of the battle. Roland became free of this beast within side him. His telekinetic abilities had all but fled him but he did not care. He could breathe, speak, eat, All without trouble. The priest helped him out of his restraints and with tears of joy in his eyes they wandered into the living room where his dying father and wounded baby sitter were. She lay over him blood of every where on her. Some of it hers but a lot of it from the stabs wounds on his father.

His expression turned shocked and then angry. He looked at this creature which he saw as straight from the deeps of hell and charged at he with all of the speed he could muster. Little did he know that he retained a small amount of his abilities as his mind had failed to wholly return to his body. As such his anger literally radiated off of him and the woman's knife only bounced off of the shielding force as he strangled her to death.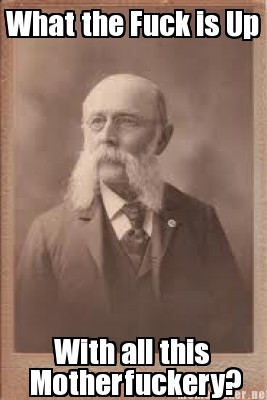 This is...no.
I don't even wrote:

The priest was kind of freaking out but he had just performed an exorcism where the room had nearly picked itself up and thrown itself at so as it was he was able to steel himself and wait with the boy as the police came over to his house.

His dying father and him shared a minute of conversation before he passed away and the priest even gave him a confession. These recent events later led him into the catholic church.

The police were not going to press charges on him as he was able get off on a case of clear cut self defense.
There is nothing clear cut about this situation...
That all happened wrote:

The rest of Roland's high school life was lived in his home surviving from government assistance and when he had graduated he got many jobs that helped teach forms of self defense.
Because there's just tons of jobs that have the bonus of teaching you martial arts.
My brain hurts wrote:

He lived in a crappy apartment for many years  barely making it by and for the first couple of years after his father's death the drugs continued and lead t his mutated mentality. However not being able to afford them anymore nor necessarily did he even need them. He gave up the habit. But he did on top of his martial arts jobs. Work as an enforcer and collector of money for a couple of drug dealers.
I have my doubts this strung out poor person could enforce a Magic: The Gathering tournament, let alone a drug deal.
[quote"Drugs"]There were many instances where he got into a fight with three to twelve men. Only one of which he lost. When his last opponent hit him with a brick after jumping out from behind a fence. Luckily they were all to wounded to kill him so he woke up three hours later and after buying some pain killers returned home.[/quote]
That was pointless.
More Drugs wrote:

Later in his life. He would become great friends with his students. Some of whom looked at him as rather a bigger brother of sorts. Roy Dimercurio whom would play a huge part into his getting into VWAT. Very much liked his master and was great friends with him. In fact Ry took up a couple features from his master. Such as his like of the Glock series of guns, laid back attitude and catholic faith which he was honestly better at than Roland.
When did he get students? Was the line before meaning he got jobs (pay attention to that plural) teaching other people fighting? A junkie cannot teach people how to fight.
No More Drugs wrote:

Roland was recently arrested when he got caught aiding in the enforcing and distribution of large amounts of illegal substances as well as many charges of assault from some of his employer's former buyers.

Roland was even more recently taken into the VWAT Organization thanks to Roy's last will and testament recommending him as a good replacement for him self should he die. Roy also left him his stainless steel cross.
Okay then...
Sample wrote:

RP sample:

Battle example: "Open up! Rickard is sick of your late payments!" Roland shouted into the hose. Ha typical. These guy were all cut from the same fabric of stupid. Roland broke down the door with his foot and pulling out his nun chucks he let loose a comical "Whaaa!" and swung them at the man approaching him with a crow bar. Easily he was able to wrap the chain around the bar ad whip the man in the head. the man fell to te ground cross eyed and Roland laughed a little but. Well, that was easy. Calmly flipping him over he reached into his back pocket and pulled out two hundred and fifty dollars. Enough to cover the drugs he had bought then looking at his five dollar bill he asked pleadingly. "Jim I'm a little short on cash can I please borrow this fiver? I promise I'll pay you back dude you now I'm good for it."

Jim looked up horrible confused at Roland and responded and responded rubbing his head. "Ya, Fine take the five.  But I want it back by Thursday."

Roland now beaming responded gratefully. "Thanks man! You won't have any problems getting your money back I swear."

Social example: Roland wondered the fair looking for his favorite ride the zipper. It was pretty wicked normally and he hadn't ate for at least two hours because of it. Though unfortunately he couldn't find anybody to ride with.

Wondering the fair for another twenty minutes he decided to buy some cheese curds. He approached the stand and gave them a five dollar bill in return for the deliciously fried curds of cheese. After he got them he wondered back to a table and began eating. Seeing nothing interesting around he once again looked longingly at the zipper. Where he found one of his friends talking to the man in charge of the ride.  Roland broke into a large smile and approached his friend and student.

"Roy! What are you doing here?" He asked.

Roy approaching his mentor smiled and shook his hand but then turned that into a friendly bro hug. He responded.

"Oh you know. Not much. Like always I'm arguing with this carny about getting on this ride. You wouldn't believe how hard it is it find a partner!"

Roland gave a little laugh which sounded like. "Heh. Don't be to sure about that Roy. Speaking of which wanna go on the ride?"

Roy looked at him for a moment before responding. "Of coure!"

Roland his had in the trash was vomiting up his recently purchased chees curds. Roy in the background laughed hysterically .

When Roland was done he looked up at Roy an smiled again. "That was....Amazing! let's do it again tomorrow!"

[/b]
I just...not...don't...can't...
Approvals: 0
Disapprovals: 1
Where are those drugs you're always talking about? I need them.